we couldn't have chosen a better day; Jersey is packed with almost two feet of snow and there is nowhere to go but stay put. Just before the snow, I grabbed the dvd "March of the Penguins". If you are ever inspired by nature, you will be spellbound by watching this documentary, in the form of a movie.
I vaguely remember the fact about penguins breeding but had never imagined how much they endure during a few month period to procreate. In one of the harshest places on the planet, these penguins show us what love, caring and true survival means. At times, it was scary thinking about the ruthless winter nights and blizzards the penguins must face. At other times, the way they help each other and the cute babies they raise were so adorable, you start loving them endlessly. The cinematography was spectacular and narration by Morgan Freeman was affectionate. Just to realize that these creatures live such an admirable life just at the other part of the earth, I get goose bumps.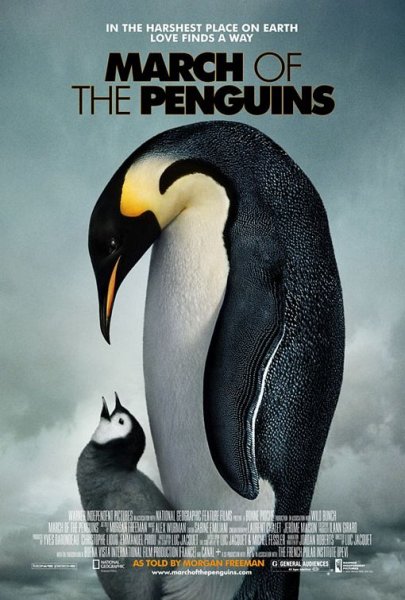 I must also salute the people who had the courage and passion to film this great act of nature.